Friday Night Hack 3 : Finishing up and improving RCD programmer.
Written by Walter on 3/12/2006
I took my saw and chopped off about 1/4th length of breadboard extension board(5 euro). And put it together with the rcd programmer inside a nice box. Giving a good pic programmer which is easy to insert and remove the chips from (just as fast as a Ziph socket :) ).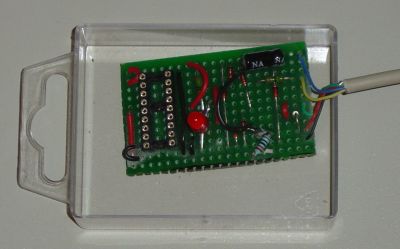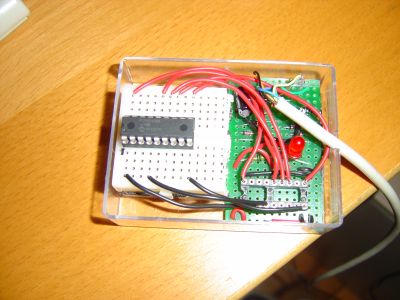 Thanks
Mooby
for giving the enclosure idea to put a peace of breadboard into the programmer to give it easy access for swapping chips :)
Here's the finished hacked programmer. It almost looks professional ;)