Friday Night Hack 1: Linking Cobra Suunto DIY style !
Written by walle on 2/12/2006
My dad was telling about how he rescued someone on his trip to Egypt. He dove to 15meters depth and pulled someone who was sinking to certain doom out of the water (apparantly he had too much weight on and his vest failed).
Unfortunately the rescued man refused to admit he was already at 15 meters depth. So my dad wondered if he could somehow get a log from his dive computer which is a Cobra from SUUNTO. He told me the story and left his dive computer at my place so this evening I started googling and found an interesting schematic for a DIY pc-link from rs232 to the cobra on the net.
So here's that schematic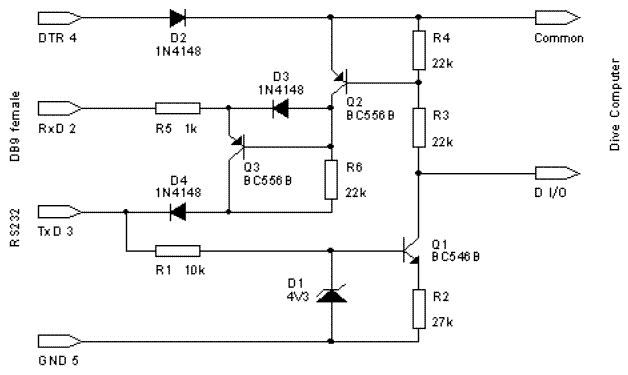 Took a trip to the electronics shop, got the parts and build the board and put it in an empty plastic pepper box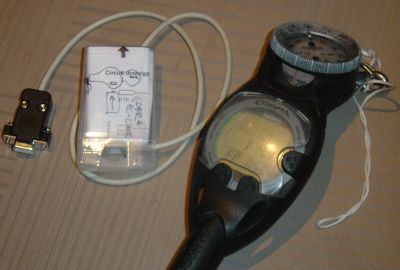 Then I hooked it up to the pc. And installed the free suunto software which can be found here along with the schematic : Suunto DiveMaster software links and cable schematic. Finally transferred all data from the suunto computer to the DiveMaster program: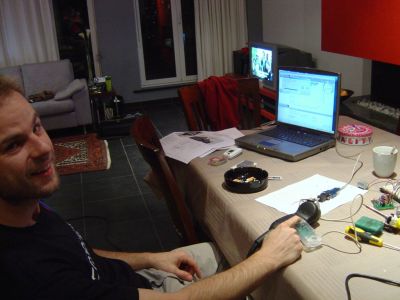 End result, here is the proof that this dive did actually go down to 15 meters depth at the end of the dive. The full log from the rescue dive on that day:

Here's me learning to make my own videos (yes camera is shackingtoo much, I know...). Showing off the working DIY link circuit running through a usb2serial cable